Structural, Non-Leaching, Closed Cell
Foam glass gravel is used as lightweight insulating fill in cases of soft soil support, embankments, mechanically stabilized earth walls, retaining structures, and subgrade for roadways. Lightweight aggregate fill is used to reduce load on soft soil areas by replacing soil or other heavy aggregates to alleviate settlement and strain on surrounding areas. Foam glass gravel's material properties uniquely position the material to solve pervasive issues in construction. Weighing only 10 pounds per cubic foot, Glavel has 116psi compressive strength and a closed cell structure that provides R1.7 insulation per inch while minimizing water absorption. Foam glass gravel is made from 100% post consumer recycled glass.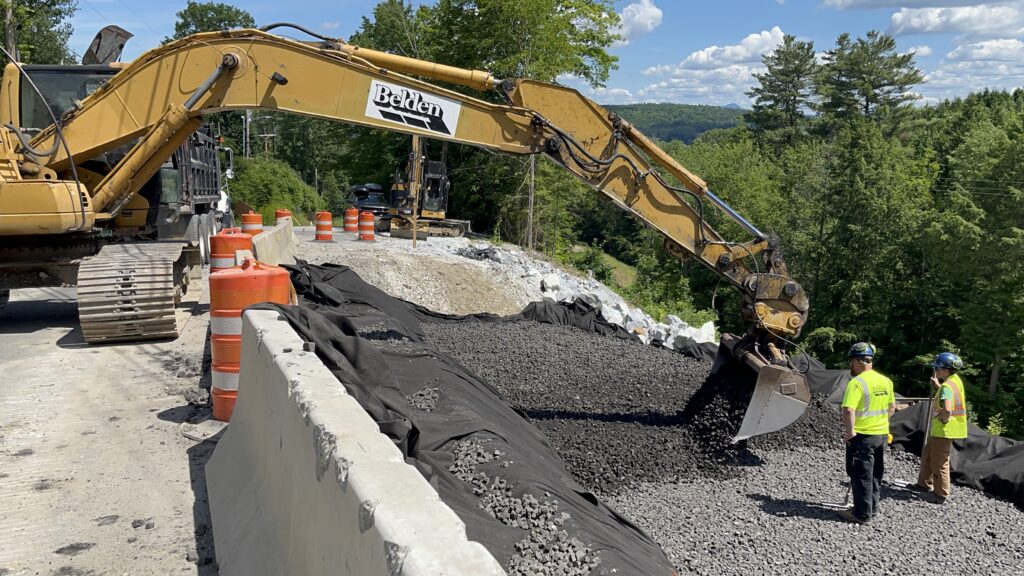 To learn more about using Glavel as lightweight fill, read our Lightweight Fill Guide, which details out many of the ways that foam glass gravel can be a solution on your job site.